Marriage and Family Therapist
Shane Wachlin is a Marriage and Family Therapist and a Licensed Professional Coach who spent years in the United States Marine Corps and guided wilderness expeditions for Outward Bound and has traveled around the world and into remote wilderness. Shane loves what he does and finds meaning in his work as a therapist that rivals any globe trotting.
When Shane is not being your therapist he enjoys an active lifestyle, often traveling internationally, trail running, biking whenever possible, and competing in trail triathlons events. Equally important to him is the serenity of wild spaces, where he cherishes moments of stillness and reflection. Shane also loves to laugh and be amongst friends.
Shane earned his Masters in Family and Couples Therapy at Regis University in Denver. He immediately began training in Emotionally Focused Therapy and has been working with Couples and Families since his time there. He found out quickly that he was skilled at working with both couples and family systems, which is not something all therapists can do.
Shane has worked with couples and families focusing on successful connections which helped them discover their desires and skills to maintain sustainable relationships. This means people feel loved, connected and less anxious or disappointed in their relationships.
Shane is first and foremost easy to talk to. He is a guy you could run into and chat with on the street. This makes his solid educational background and therapeutic skills all the more valuable.
Shane's therapeutic style is largely informed by his Emotionally Focused Therapy (EFT) background. EFT is an evidenced-based therapy that is especially good at helping individuals and couples determine their emotional needs, and then build skills to talk about them and get those needs met as well as being more competent at supporting people we love to do the same.
Shane is very good at helping people hear each other better and be more honest with themselves in an easy natural way. This connectedness to our own needs and then the people we love brings us deep relief and satisfaction and can often relieve some of our own Individual anxiety and feelings of disappointment in life. 
Shane has the stable constitution to support multiple people in therapy in progressing through the session which is a real gift to this speciality. He is able to help people listen more deeply and to speak clearly with the people they love.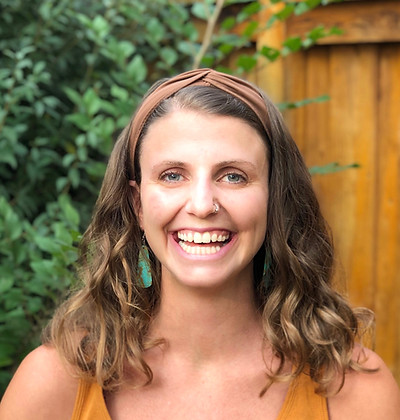 Jess has decades of experience helping children and families. She has always valued living out her values of supporting people in getting the most out of their lives including children, familes and adults. Jess has spent hundreds of hours with children specifically in counseling as well as other therapeutic roles. Jess knows kids. Jess's understanding of the fundamental needs of children and families and the skills that support them not only allows her to be an asset to children but also to adults. Jess can support parents well because she is able to put to words the child's experience that they themselves can not articulate but would act out in therapy. 
As a therapist who works with both young children and older children working through adolescence and young adulthood, Jess is especially insightful because her breadth of knowledge expands the entire arc of life development. Since we were all children at one time,  it can be especially helpful to parents or young adults working with Jess that she has a unique understanding of the whole person including how our childhood informs our adulthood and the skills that move stuck aspects of us effectively.
Children, adolescents, and families experiencing big feelings or expressing big behaviors as well with relationships challenges within the family or in outside relationships. Jess specifically works with ADD/ADHD as well. Some children or young adults 'shut down' when they experience big feelings, Jess is skilled at helping folks in this situation access their feelings and needs and support them to establish agency in their distress.
Jess has worked with children, families and young adults for many years. She has been immersed in studying child-centered play therapy. She has a breadth of working experience working in many types of support and therapeutic roles with children and families. Jess brings in a unique level of understanding, empathy, and compassion for people who are struggling with behaviors and symptoms driven by big emotions. Jess is skilled in treating a wide variety of challenges and behaviors that present in children and teens as well as in collaborating with parents and caregivers around treatment and skill building.
Jess's primary approach is to help children and young adults increase their awareness of their bodies feelings and to build skills around what to do with different feelings so that they can tolerate more feelings and move through tough stuff. When we feel better, more calm or peaceful we are able to make other choices. Jess believes that we are innately able to move through anything in life with support and skills. When we are more aware of our feelings, body sensations, and overall experience we have more control and ease. We can increase our tolerance for distress, increase self-confidence, and decrease challenging behaviors and symptoms when we build awareness and skills in supportive environments.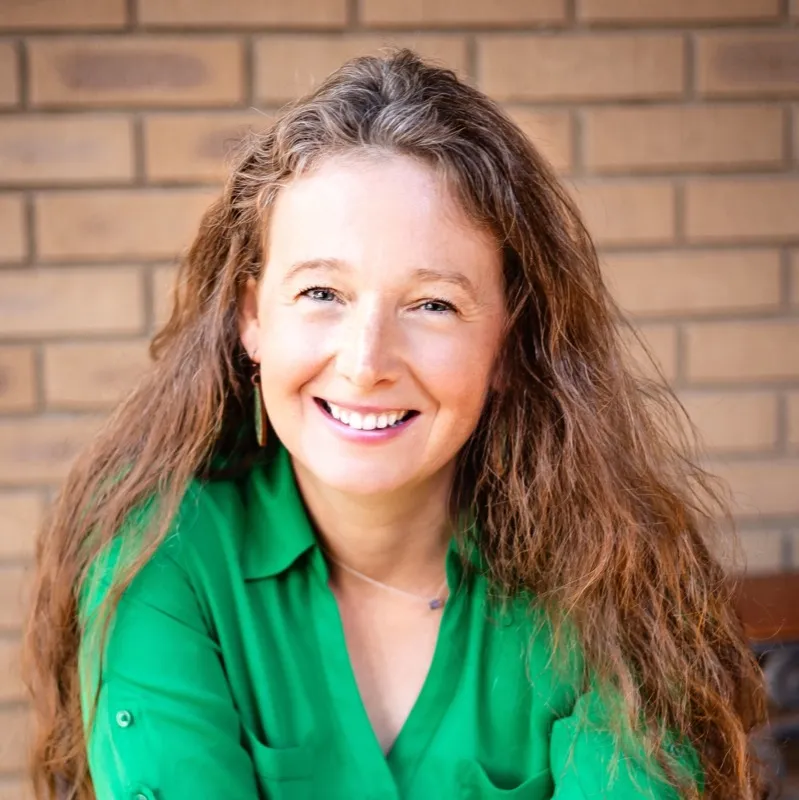 Ila (E-la) Anemone Zeeb's international upbringing led her to persue a deep understanding of personal growth, trauma, how the body can support our healing, and within a multicultural perspective. She brings together a wide range of approaches validated by research. Modalities that focus on what each specific client needs. With a massive tool box of trainings, she is able to offer a lot of options and custom counseling experiences. In addition to her diverse post graduate training in psychotherapy, her education includes a Masters in Counseling Psychology from Naropa University and a certificate in Diversity and Inclusion from Cornell University.
Ila has supported individuals in various contexts, including higher education, for fifteen years. She integrates EMDR, ACT (Acceptance and Commitment Therapy), ERP (exposure and Response Prevention), CBT (Cognitive Behavioral Therapy), body psychotherapies, trauma theories, neuroscience, attachment, and cultural perspectives. Ila helps clients with anxiety, trauma, OCD, depression, stress, and personal growth as well a vast list of experience that occur with anxiety and depression.
Ila started her career as an ayurvedic massage therapist in Europe, immigrated to the US, and supported students in higher education. As part of Ila's experience as a psychotherapist, she led a support group for incarcerated persons, worked with survivors of domestic violence in crisis stabilization and substance abuse treatment programs, and supported clients struggling with trauma and OCD. Additionally, Ila has a breadth of experience with parents, and other adult men and women looking to find more ease and reduce stress or pain in their lives. Ila is also experienced and trained in LGBTQ+ counseling as well as equity and inclusion.
Ila prioritizes continued education so that she is able to offer the most cutting edge therapies to her clients. Ila brings curiosity and an open heart to each session. Ila creates a genuine and compassionate therapeutic relationship. This means she is easy to talk to, laugh with and capable of supporting effective and lasting change with people. Ila works with you to offer the specific therapies that would best support your goals and challenges. Ila brings twenty years of her own personal growth work and holds the therapeutic relationship with reverence, and she ultimately views her job as supporting clients in their thriving. Ila believes deeply in your ability to drive your own health and healing.
Ila Anemone Zeeb is a Licensed Professional Counselor Candidate (LPCC.0017485) in the State of Colorado.
Cognitive Behavioral Therapy
Treatment of OCD and Anxiety Disorders within EMDR Therapy
Treating OCPD
Integrating ERP and ACT
Collaborative Assessment and Management of Suicidality
Somatic Trauma Therapy
Trauma Treatment
Neurobiology of Trauma Training
LGBTQ Competency Training
Polyvagal Therapy
Integrative Somatic Psychotherapy
Suicide Intervention Skills Training
Acceptance and Commitment Therapy
Motivational Interviewing
Inclusive Advocacy Training
Sexual Assault Response
Vicarious Trauma Training
QMap Certified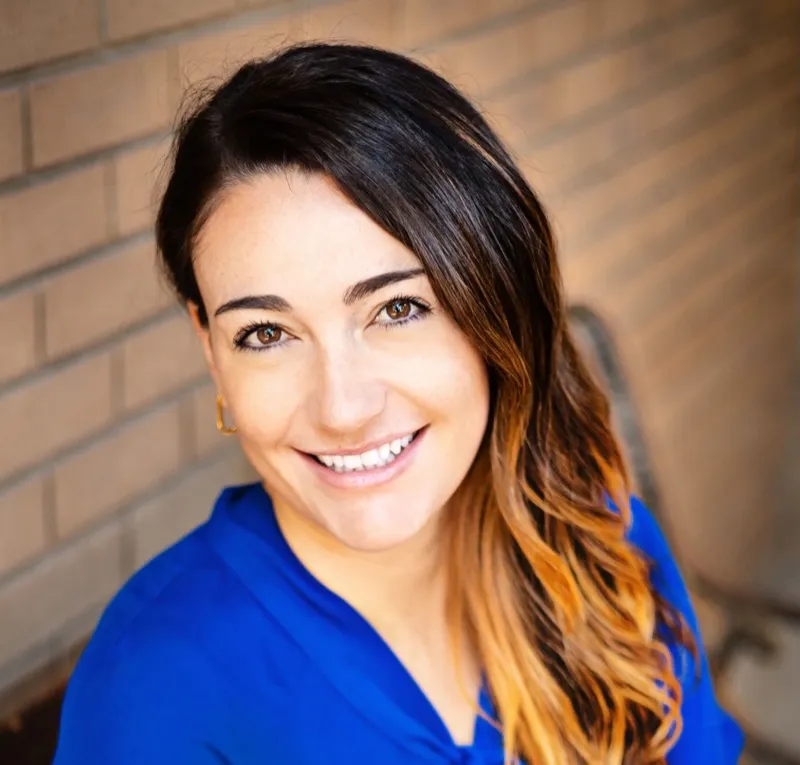 Lindsey's journey as a mental health counselor began after several years of being a preschool teacher. Building strong social-emotional foundations was prioritized in her classroom, and Lindsey translates these skills in therapy via supporting clients to build the skills to process challenging emotions and to "respond rather than react" to triggering stimuli. You will feel unconditionally supported, comforted, and soothed by Lindsey's empathetic and validating approach to therapy. She also believes in modeling self-care on her days off, and her passions outside of counseling include mountain biking, skiing, and hiking with her two dogs.
Lindsey completed her Bachelor's Degree at the University of Vermont, and she completed her Master's Degree at the University of Denver with a specialization in addictions counseling. Lindsey has worked with individuals struggling with substance use, anxiety, depression, trauma, and mood disorders. She also has experience working with individuals in the LBGTQA+ community. Lindsey has experience working with a diverse population of clients and believes in cultivating an organic and genuine relationship with each client on a personal level while meeting them where they are in their journey.
Lindsey provides personalized care that enables clients to feel heard and to feel comfortable communicating during sessions without fear of judgment. She has a person-centered and humanistic approach to therapy, which includes supporting clients to understand their attachment styles and how to establish healthy interpersonal relationships. Lindsey focuses on increasing clients' sense of personal empowerment, self-worth, and self-efficacy via challenging their inner self-critic and negative "self-talk". She supports clients in processing emotional blockages so they may reach their full potential.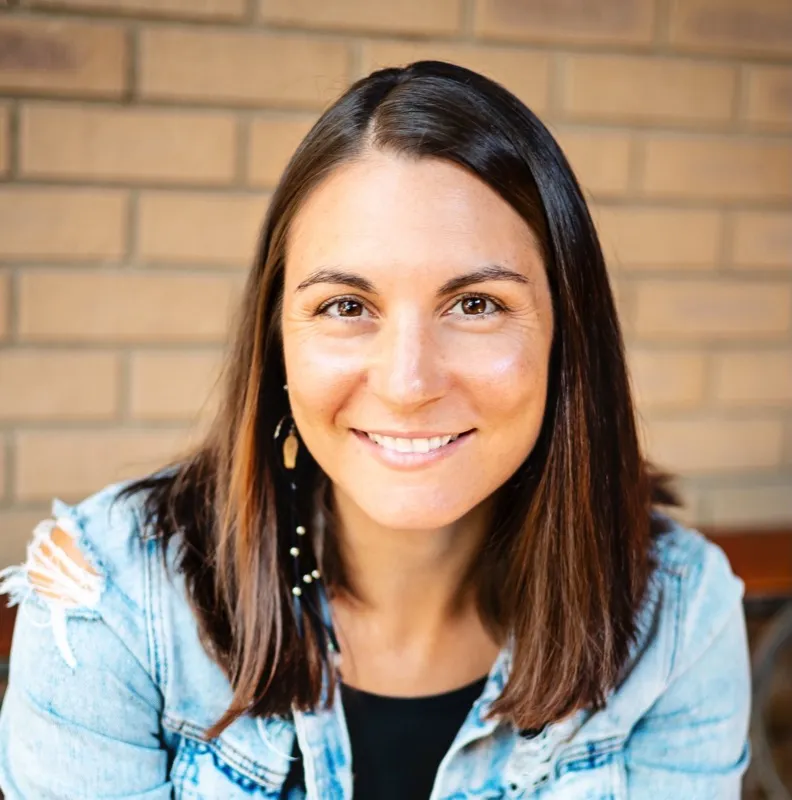 Giulia Pecone Sullivan MSW, SWC
Therapy and mindfulness practice are not just a career, they are a lifestyle. Since I can remember, I knew that my journey as a social worker and mental health professional was meant to serve those with trauma and high levels of anxiety. My experience in these realms lies not only in the work I do with my clients, but within myself. As we navigate our emotions together in the therapy space, I have committed to continuing my own self care outside of the room to better understand the tools I'm providing to my clients.
I am a graduate of the University of Denver's Graduate School of Social Work. I specialize in working with adolescents and young adults who experience high levels of anxiety. My work as a social worker and mental health professional serves those with trauma and high levels of anxiety. My expertise lies not only in the work I do with my clients but within myself. I am committed to continuing to better understand diverse treatment interventions in order to afford clients a breadth of treatment options in our work together. 
As a yoga practitioner and teacher for 18+ years, I also find great value in incorporating a mindfulness-based approach as a means to reduce the symptoms related to fight or flight and similar body-based stress responses. Mindfulness is the practice of learning to bring our attention to the present moment from mental distractions, and while uncomfortable at times, it can assist in moving more quickly through the stuck spaces that lead us to managing parts and storytellers.
Anxiety can also create physical pain in both the body and mind, and it is my goal to decrease these symptoms by giving the emotions and experiences a voice. Sometimes when we experience trauma we don't hear our own voice very well afterward, and in response, we create new habits to help us manage our experiences such as addiction, victimization, depression, and obsessions. In our sessions, we will build compassion for these parts of you so that you may take better care of yourself while experiencing decreasing symptoms of anxiety and increased satisfaction in your life.
I care deeply about this work and understand the vulnerability and confusion that comes with asking for help. As I remind you of the importance of doing the work outside of the room, I am agreeing to show up with you on even the hardest and most conflicting days and am holding space for you to come as you are. Therapy does not mean you are broken, it means you have committed to understanding yourself and that you are willing to explore the reactive states that our society tells us are not ok.
Giulia's Counseling Style
As a parent myself, I recognize the impacts of stress in a family system both within my children and myself. In addition to my work with children and teens, I offer parent coaching to families who are interested in better understanding how to support their children as they navigate peer pressure and personal stressors that come with childhood development. As we begin to enroll our children and young adults in therapy, we may find that the best results stem from our personal engagement in this process alongside them.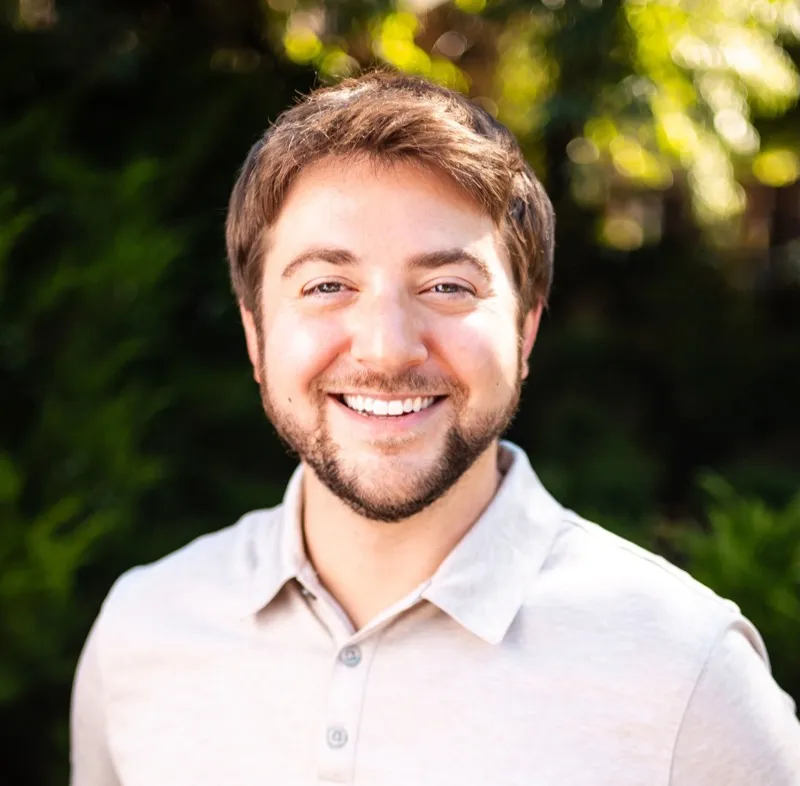 Jeremy has always been interested in how our minds work, how to authentically connect with others, and how to help those around him grow. From a young age, people felt comfortable opening up to him, and he found himself with a strong desire to help make the world a better place. He believes in the power of the human spirit, and truly enjoys seeing others succeed.
In his years of being a therapist, Jeremy has witnessed the profound changes that can occur in the lives of those who commit to their therapeutic experience and stay with the parts that feel like work. He believes that providing a collaborative and supportive environment is vital to help clients reach their goals and become the people they want to be.
Jeremy initially wanted to help the world by pursuing a career in public policy, graduating from Emerson College in Boston, MA with a bachelor's degree in Communication Studies, and then from New York University with a master's degree in Media, Culture, and Communication. However, it soon became clear to him that he would be more fulfilled and better suited to helping people directly, and that connecting with others one on one was much more rewarding for his passions and skills.
Jeremy went back to school and graduated with a master's degree in Counseling from Arizona State University, and then worked in a private practice setting in Phoenix, AZ. Jeremy has worked with a diverse range of clients from differing backgrounds, ages, and life experiences. Jeremy has also taught numerous university level courses on the topics of psychology and personal development. He is a licensed professional counselor by the Colorado Department of Regulatory Agencies.
Jeremy's Counseling Style:
Jeremy believes in an eclectic style of therapy that is customized for the client. He particularly enjoys providing therapy for people struggling with anxiety and those trying to discover their purpose in life, but is excited to work with anyone who is looking to grow.
He has extensive experience helping clients overcome anxiety and depression, process major life transitions, heal from past traumas, and create meaning and purpose in their lives. He helps clients co-construct a clear vision for the next stages of their self-development. He believes in flexible structure, often combining elements of evidenced-based therapies like CBT (Cognitive Behavioral Therapy), DBT (Dialectical Behavioral therapy), IFS (Internal family Systems), and ACT (Acceptance and Commitment Therapy) with more humanistic, person-centered, and existential approaches. All of the approaches mentioned work well with Jeremy's underlying style of balancing things you can do as a client now to start feeling better, with longer term emotional skills and processing that will change the foundation of the experience and your brain over time.
Jeremy provides a therapeutic experience that will help you evolve, but will also allow you to laugh and feel comfortable to be yourself. While self-discovery can be challenging at times, he knows it's important to feel comfortable and even laugh at times too.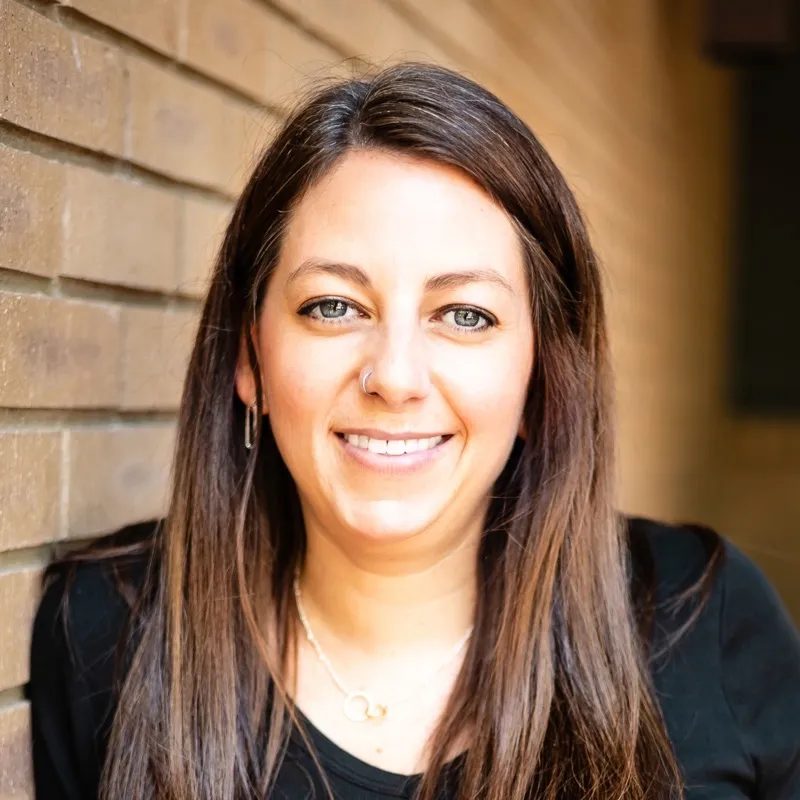 Jenna focuses on making conversations easy and yet powerful by meeting people where they are at. Jenna uses a person-centered, trauma-focused approach which means she is comfortable with big life experiences and believes in the inherent worth of each person.
Jenna's expertise includes teens and young adult counseling as well as trauma survivors, EMDR, LGBTQI+, and addiction. Jenna provides a safe and comfortable space for individuals looking for therapy that works. Jenna can help you feel less depressed or anxious and feel happier. Jenna will help you better understand the strengths you may be missing in yourself.
Jenna received her master's degree in Social Work from the University of Missouri. She is a Licensed Clinical Social Worker for the state of Colorado. Jenna completed a Bachelor of Science in Human and Behavioral Sciences degree from the University of Missouri.
Jenna received her training to practice EMDR (Eye Movement Desensitization and Reprocessing) therapy from the EMDR Center of the Rockies. Jenna is also trained in CBT (cognitive Behavioral Therapy), DBT (a mindfulness-based form of CBT), and mindfulness practices.
Jenna worked for years as a school-based therapist where she helped countless youth and families better navigate the complexities of coming of age, families' struggles, identity formation, and day-to-day life. Jenna knows how to work with teens and include parents in the process so that the teen retains the privacy they need to make real gains for themselves.
With Jenna, you will feel comfortable immediately. She is warm and connecting in addition to being skilled at her work. She feels real and genuine from the moment you meet her in a way that imparts a sense of safety and connection without having to say anything.
Jenna helps people manage anxiety about the unknown while discovering more about themselves, including their values, goals, strengths, and passions. Through easy conversation and kind but accurate reflections and skill-building, Jenna will help you live with less anxiety, depression, and struggle. Together, you and Jenna will redefine what it means to be you.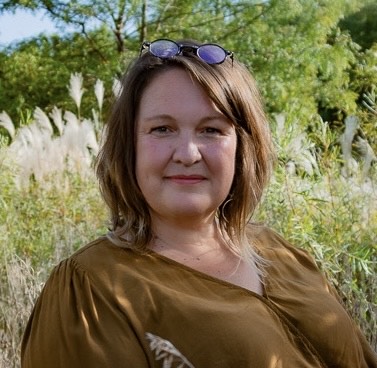 Juanita Sawyer is a licensed psychotherapist who provides a compassionate and safe environment for individuals dealing with anxiety, depression, grief, or major life transitions. With extensive experience as a birth and postpartum doula, she brings a unique perspective to her practice that empowers her clients on their journey towards healing and personal growth.
Drawing from a range of evidence-based therapeutic modalities, including mindfulness, Acceptance and Commitment Therapy, Solution Focused Therapy, and Cognitive Behavioral Therapy, Juanita tailors her approach to fit the unique needs and preferences of each individual. Her ultimate goal is to help her clients cultivate deeper self-awareness and acquire practical skills to navigate life's challenges.
Juanita is committed to creating a safe and inclusive space for individuals of all identities, cultures, and backgrounds. Her practice is open to anyone seeking to improve their mental and emotional well-being. Whether you're facing a significant life transition or simply need someone to talk to, Juanita is here to listen and support you every step of the way.
If you're seeking an approachable and empathetic therapist who genuinely cares about your well-being, reach out to Juanita today and take the first step towards a happier, healthier life.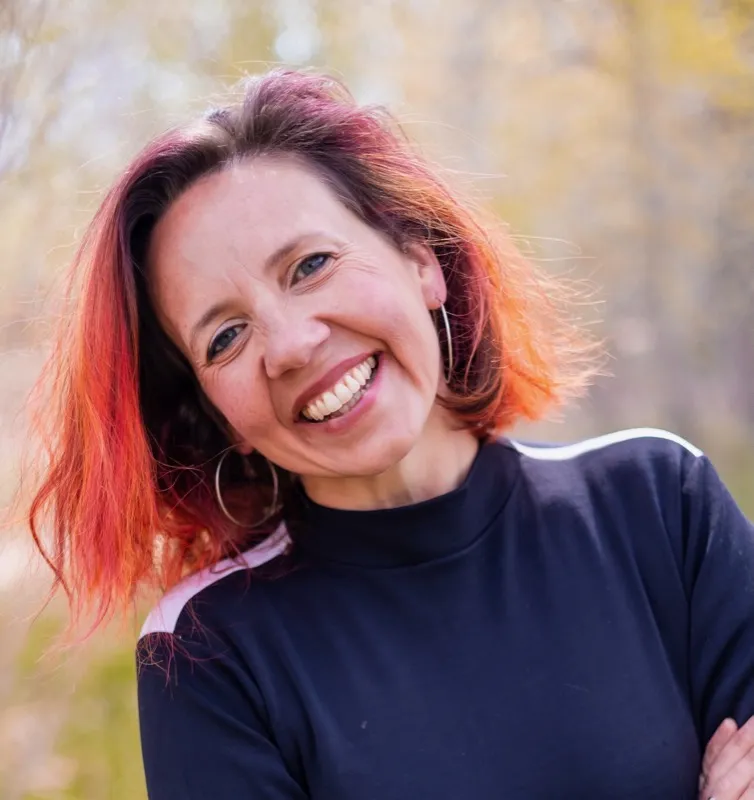 Chloe Lara-Russack, MA, LPCC
Chloe has spent her life examining the roles and symbols embedded in our everyday life. She has done work professionally as a drama coach as well as using drama, symbols and imagery to inform powerful personal change, heal and empower people. She is gifted in a skill set that is rare and ought to be coveted. Chloe is well informed, passionate in addition to being easy to talk to. She is a truly skilled psychotherapist.
Chloe earned her BA from Bates College in Theatre and Education and her MA at NYU in Drama Therapy. If you do not know what drama therapy is Chloe will be excited to tell you when you meet.
Chloe is skilled in traditional talk therapy, but Chloe is able to bring another layer to her work with you. The interventions that Chloe has cultivated are uniquely hers and very powerful.
Chloe has a unique way of seeing through the role we've written ourselves into in our lives. Working with Chloe you will begin to see the bigger picture and understand what to do with that. Chloe uses metaphor and imagery to help people understand and empower their own narratives.
What this looks like in practice is elegant and easy. Chloe's humor, candor, and skills are on point. If you want to understand yourself clearly and feel powerful, you will do well to schedule an appointment with her. You can do that HERE. Chloe works with adults and adolescence in this work.
Chloe will help you find the themes and main 'characters' in your own life so that you can live a more informed and embodied life. This work you will do with Chole seamlessly flows back into more traditional therapy with her as well. Chloe's sessions are online via our HIPPA compliant video platform that has proven very effective for therapy.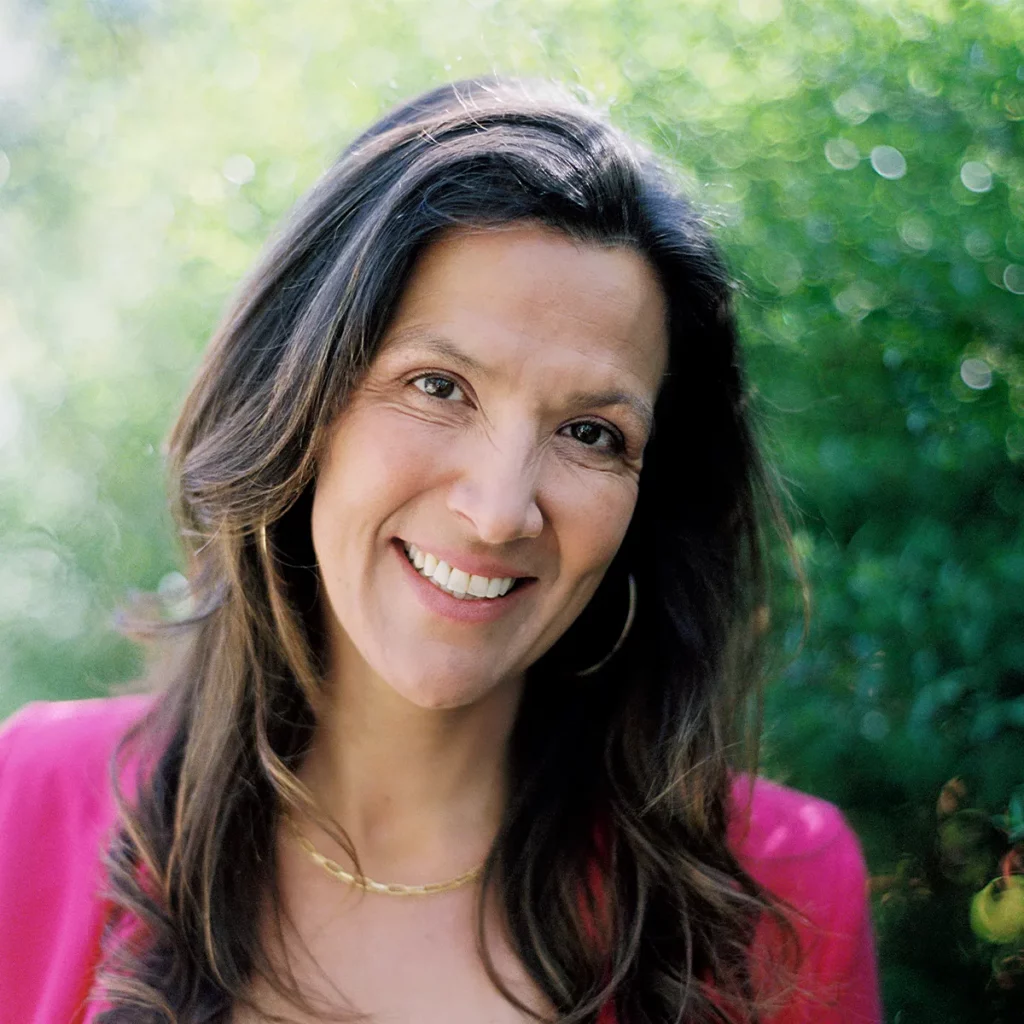 Gennifer Morley, M.A. L.P.C.
Gen became a counselor after years of working in the medical profession. While applying to medical school, she realized that the aspect of medicine she most appreciated was supporting patients when they faced significant change and challenges in their lives.
With years of experience and research, Gen has created an approach to counseling that effectively combines evidenced based therapies with a down to earth approachability. Gen is well informed and easy to talk to. She frames therapeutic concepts in ways that make them meaningful and helpful to your personal experiences.
Gen received her master's degree in transpersonal counseling psychology from Naropa University in Boulder, Colorado. She has a bachelor's degree in human development and outdoor education from Prescott College in Arizona. Her extensive expertise includes EMDR training at Maiberger Institute in Boulder, CBT training at Noeticus Counseling Center in Denver as well as programs in art and sand play therapy at the Colorado Institute for Play Therapy.
She has more than two decades of professional experience working to support children and families. She has helped adults, children, couples and families to live lives with less struggle.
Gen is a licensed professional counselor by the Colorado Department of Regulatory Agencies.
As the director of North Boulder Counseling, Gen specializes in anxiety and major life transitions for adults & children.
Gen's counseling style focuses on establishing supportive connections with clients. In most sessions with Gen you will feel deeply, laugh often and challenge your ways of thinking. She has a clinical approach that helps clients become more aware of how they respond to their daily lives so that they are able make different choices and increase their tolerance for uncertainty. Specifically, Gen may employ CBT (cognitive behavioral therapy), Gestalt Therapy, Play therapy with children and EMDR (Eye movement desensitization and reprogramming), all with a mindfulness and integrated perspective. Gen gives clients practical ways to address the issues compromising their wellbeing.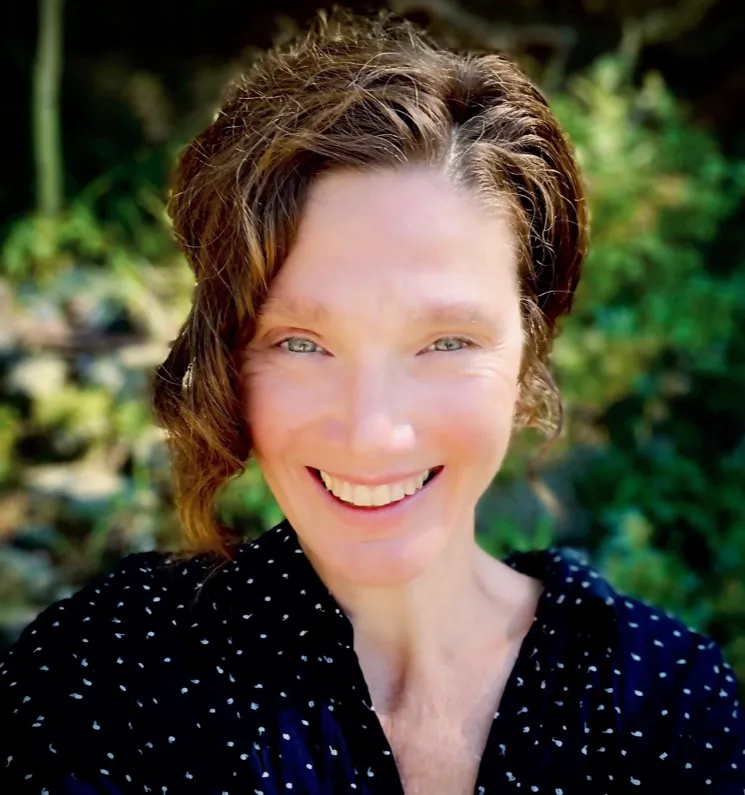 Intake Specialist | Executive Assistant
Bringing to her skills as an Executive Assistant and Intake Specialist, Carey has diverse experience in administrative support, and excellent customer support to our practice.
Carey's values focus around fostering personal connections, leading with compassion and curiosity and an unwavering dedication for supporting others.
Carey earned her Bachelor of Fine Arts from the University of Colorado, Boulder. Carey has been a part of our community for over three decades, she knows Boulder and the Front Range and is able to support our team and our clients from that understanding.
Carey lives in the foothills with her husband and two feline family members. She loves to spend time with her family and friends, tending to her garden, exploring trails and photography."