Coming out can be an incredibly empowering and liberating experience, but it can also be a daunting one. Check out 5 tips to help you manage coming out anxiety and celebrate yourself with pride every month!
Nowadays, it is more likely to meet open-minded, or at least more informed, people. However, that doesn't mean coming out will be an anxiety-free and positive experience. Even when you have loved ones that are supportive, no matter your sexual orientation and gender identity, feeling ready to come out is still a complex decision.
While research shows that coming out as LGBTQIA+ can have a positive impact on mental health, it is perfectly normal to worry about the future, not being accepted, and even experience a sense of loss for the life you had before coming out.
There's a lot you have to think about: Who are you going to tell? When and how are you going to do it? How much do you want to share? Are they going to see you and treat you differently? These are real concerns that you'll need to prepare for. So, to help you manage coming out anxiety and feel empowered to take this step, we want to share these 5 tips with you.
5 Tips to Help You Manage Coming Out Anxiety
1. Do it at your own pace
Coming out is not a one-size-fits-all process. It's not something you should do to prove something to yourself or anyone else. In fact, pushing yourself too hard or being pressured to come out can increase your anxiety.
Taking small steps will help you build up confidence and feel more comfortable along the way. You can start by deciding the person you want to tell first and gradually expand your circle of trust. Just because you feel safe sharing with one person, that doesn't mean you have to come out to everyone all at once.
Remember, coming out is your personal journey, so you should prioritize your mental health and well-being above all.
2. Surround yourself with supportive and accepting loved ones
Sometimes, even the most loving people in our lives can have negative first reactions. While this doesn't mean they won't come through for us down the line, it can cause a lot of pain and disappointment.
We all need people who support and accept us no matter what.. Those loved ones that make us feel like we're home. That is why it is so important to seek out friends, family, and allies who give you the affection, understanding, and support you need. Ensuring you have a safe space where you can truly express yourself can help you alleviate coming out anxiety and ease your worries.
3. Work on your self-love and acceptance
While gathering the support of loved ones is incredibly helpful, working on self-acceptance is crucial in every coming out process.
Understanding who you are and embracing your authentic self will give you a solid foundation to manage your coming out anxiety. Take the time to explore your identity, needs, and expectations. This will boost your self-confidence and empower you to navigate the challenges ahead.
4. Seek support from an LGBTQ+ affirming therapist
There are many valid reasons to feel anxiety about coming out. The fear of not being accepted, the worry about losing relationships, the uncertainty about the future. Even if you have supportive LGBTQ allies in your life, it can feel overwhelming and lonesome.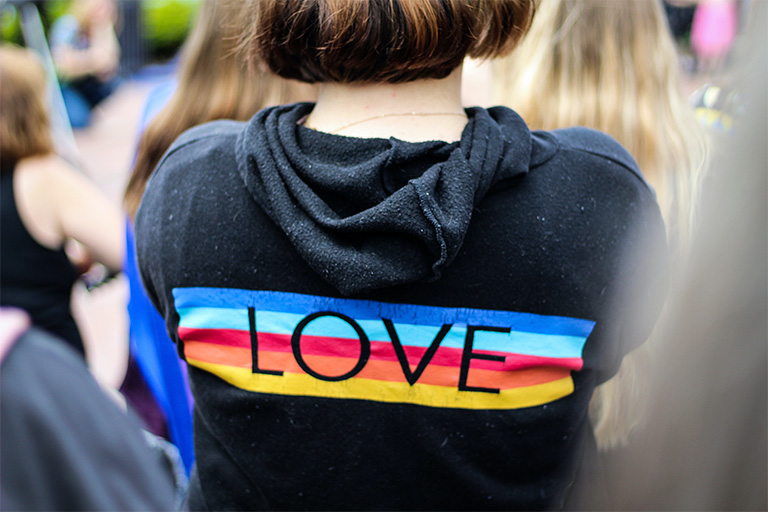 An LGBTQ+ affirming therapist will work with you to manage coming out anxiety and any other challenges you're struggling with. Therapy can be a great way to explore your fears and worries with the guidance of an experienced and non-judgmental professional. It can give you the tools to begin your coming out process and do it on your own terms.
5. Find your Boulder LGBTQIA+ community and celebrate with pride
While pride should be an all-year-round state of mind, Pride Month gives us many opportunities to connect with our local LGBTQ community.
There's definitely something special about coming together in a space where all are celebrated for being themselves. It is an empowering and validating experience that can remind you that you are not alone.
Being with others that are going through similar struggles and experiences can give you a sense of belonging and acceptance.
Find here all the events happening around Boulder in June and year round .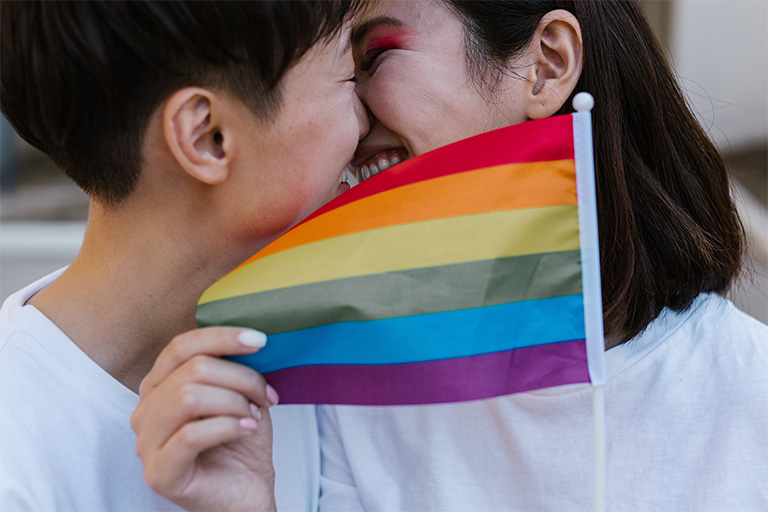 LGBTQ+ Affirming Counseling in Boulder, CO
Coming out is a lifelong process that can profoundly impact your mental well-being. Unfortunately, being out doesn't mean you won't struggle with fear of negative reactions, rejection or identity issues ever again.
You don't have to go through it alone! If you are looking for a therapist that understands the unique LGBTQIA+ struggles and challenges, we are to help. Our affirming therapists provide LGBTQ counseling in-person at our Boulder counseling clinic and online.
Our therapists offer a wide variety of mental health services, including anxiety treatment, depression treatment, trauma treatment and EMDR, grief counseling, eating disorder treatment, teen therapy, and more. Contact us or schedule an appointment here.